jenn schiffer is a web app developer, pixel artist, and tech satirist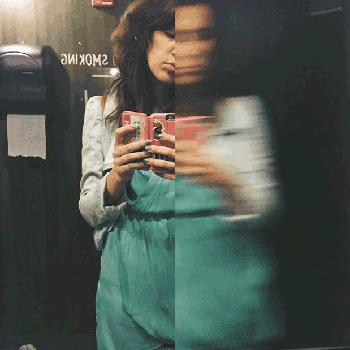 hi i am jennmoneydollars. i'm an artist in jersey city (on purpose) and glitch community engineer at fog creek. my visual art has been described as "neon abstract pixel erotica" and my tech satire has been described as "your eyes are awful, like you are also awful." i am privileged to be able to express myself and work hard to help others do the same.
you can contact me on twitter, email me at jenn@dotbiz.info or message jennmoneydollars on freenode. thank you for reading, pls like & subscribe!
🎷🐊 🎷🐊 🎷🐊 🎷🐊 🎷🐊 🎷🐊 🎷🐊 🎷🐊 🎷🐊 🎷🐊 🎷🐊 🎷🐊 🎷🐊 🎷🐊 🎷🐊 🎷🐊 🎷🐊 🎷🐊 🎷🐊 🎷🐊 🎷🐊 🎷🐊 🎷🐊 🎷🐊 🎷🐊 🎷🐊 🎷🐊 🎷🐊 🎷🐊 🎷🐊 🎷🐊 🎷🐊 🎷🐊 🎷🐊 🎷🐊 🎷🐊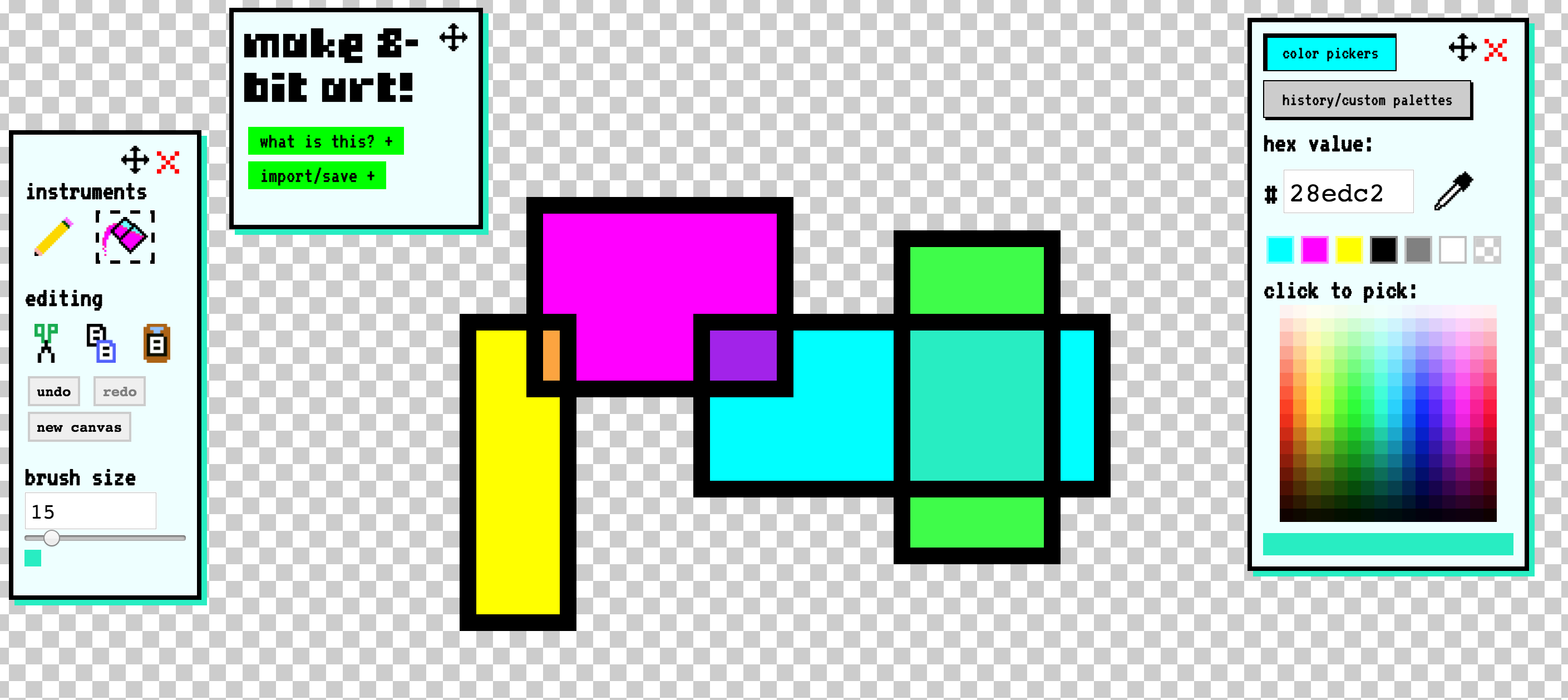 I would not be where I am at today as a programmer or artist were it not for a small passion project I started a few years ago called make8bitart.com. It is a free in-browser open web application I built so I could draw pixel art, along with anyone else. Over 1000 visitors daily use it and it's open source!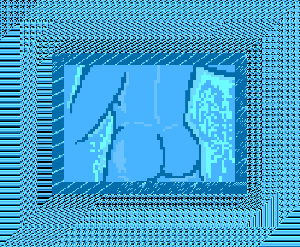 One of my interdisciplinary art/tech projects is vart, where I use JavaScript in my exploration of fine art history. I used to teach code using art, and this is my way of flipping the switch.
Although I haven't posted in well over a year, the project is not abandoned – stay tuned for more artists! In the meantime you can listen to the Studio 360 episode (!!!!!) about the project!
extreme code projects that are extremely HOT
PXON an abstract for pixel art object notation using json
writing that is simply HOT AF